Crèche by Conrad Meier
We didn't know what this project would look like a year ago when we discussed building a crèche for the holiday season. We began the work on the design, image selection, and layout for the crèche in October 2002 but had began amassing images as early as January 2002. This continued on through to completion on 23-DEC-2002, when we installed it at La Poste. As we complied images and had parties cutting the images into appropriate sizes, the size of the project became apparent to us, we wanted sound, motion, and to achieve a "Sargent Pepper" effect. This was a huge effort but in the end, we got what we wanted. The completed installation is 125 cm wide x 50 cm in height and depth, used 3 motors, and consisted of an estimated 1,000 images.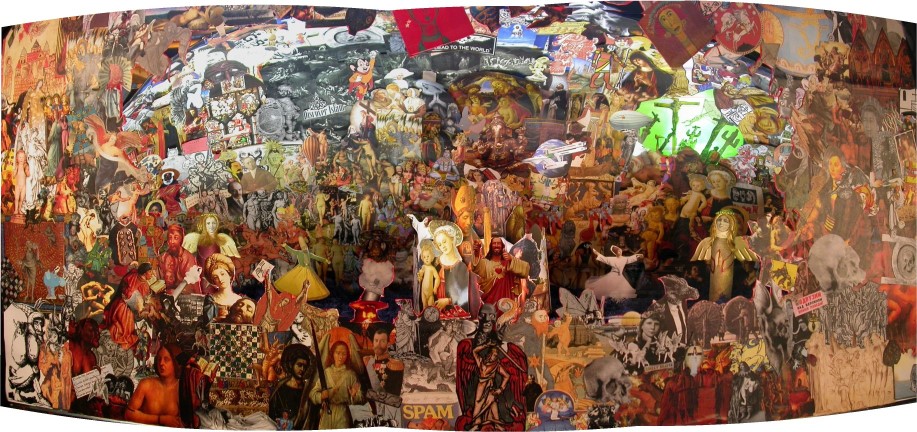 To see a high resolution file of the above collage, please click here ( 1.8 megabytes).
See a QuickTime movie of the crèche in action, here, and a longer (10 min) film by François is here.
To see a photo essay showing how the crèche was built, click here
To see the press article from the Neuchâtel newspaper, L' Express, in French with photo, please click here.
The unique contents of this website are copyrighted, © 2000 - 2004 Société Auguste Fivaz, All Rights Reserved
Updated 24-DEC-03