Behind a custom TV set, on a rolling drum, La Société presents an alternative version of the news on the American-British war in Iraq, displayed in our vitrine at La Poste, Neuchâtel, Suisse. Installation date: 08-APR-03.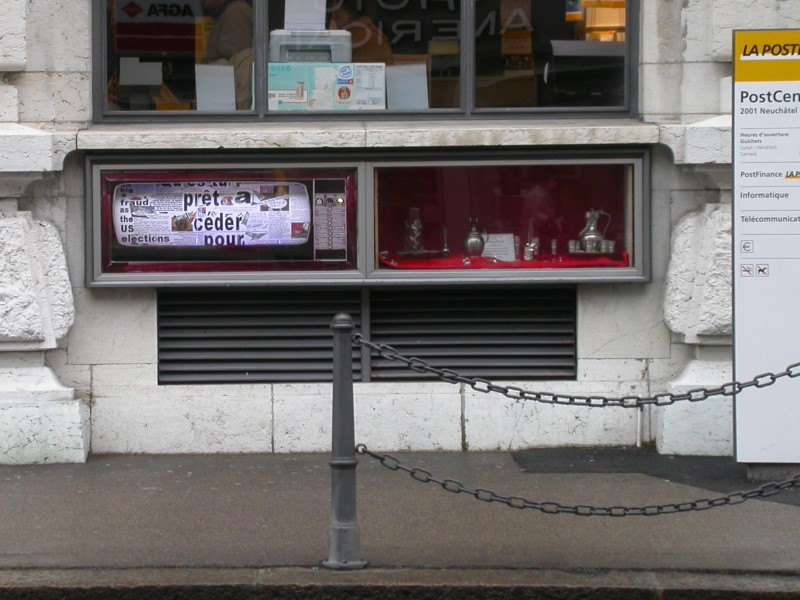 The collage at a reduced 724x1006 pixels is below. The full image at 4 megabytes can be seen here.
The collage contains texts in six languages, German, French, English, Italian, Spanish and Gaelic.
On Saturday 03-MAY-03, the local newspaper, L' Express, published an article on this installation. To see a scanned image of the article, click here. Please note, the text is in French.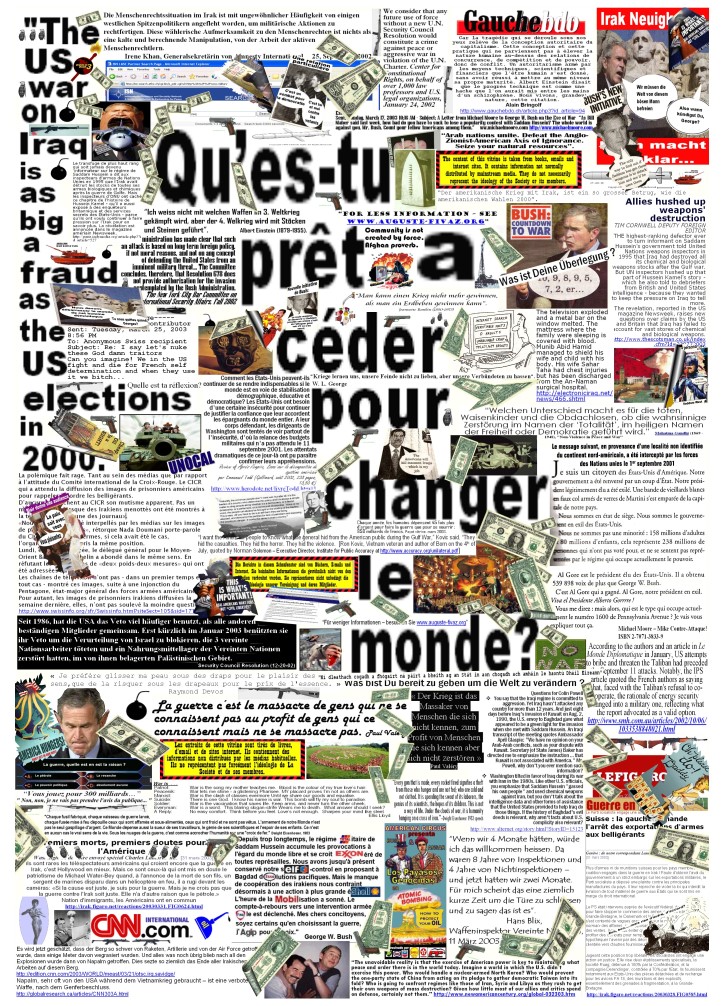 For less information, contact La Société at societe@auguste-fivaz.org

The unique contents of this website are copyrighted, © 2003 - 2004, Société Auguste Fivaz, All Rights Reserved
Updated 24-DEC-03.